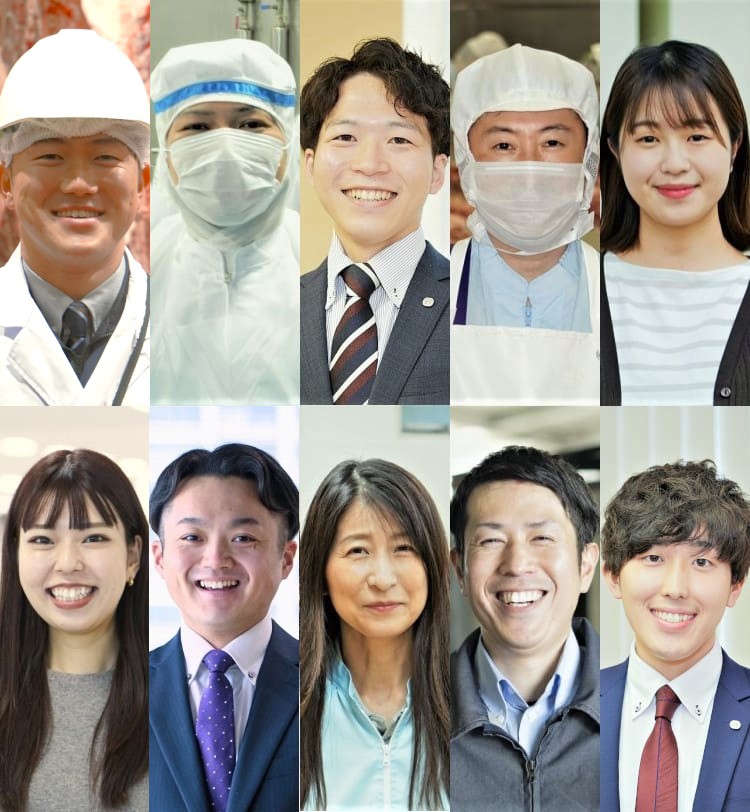 One Team, One Vision for the Future
About HANEWFOODS GROUP
As a professional group operating in the meat industry, we aim to break new boundaries and continually move forward together with our customers, pursuing a vision where we still stand strong 100 years after our foundation.
Read more
Products & Services
In the days when meat was a rare commodity in Japan, one of the pioneers of the imported meat industry was the company that later became HANEWFOODS GROUP. Driven to raise the standard of health and improve the quality of life, the first principle of our corporate philosophy, we have delivered tasty meat products at affordable prices to households, restaurants, and various other buyers.
As the times change, so do the conditions surrounding the supply and demand for meat, but the heart of our corporate philosophy has remained unchanged.
Read more